We are reader-supported, earning a commission when you purchase through our links. There's no extra cost to you. Thanks for your support! Full disclosure here.
Google Meet and Microsoft Teams are two of the best video conferencing platforms available today. Both provide a convenient solution for securely setting up real-time meetings, as well as offering various collaboration features. In this article, we'll compare the two platforms to see what makes them different from one another.
Price
Both platforms are free to use when you create an account. With the free account, Microsoft Teams provides 5 GB of storage space, while Google Meet has 15 GB of storage that comes standard with any Google or Gmail account. Both options also allow people to hold 60-minute conference calls for up to 100 participants.
But it costs extra to use more features on these platforms. Microsoft charges $4 per user per month for access to the Teams Essentials package. This popular option offers support for up to 300 participants in a meeting, unlimited group meetings for up to 30 hours, and 10 GB of cloud storage for each user. You can also use the Microsoft 365 Business Basic plan for $6 per user per month for all those features, plus access to collaborative apps and the Microsoft Whiteboard platform.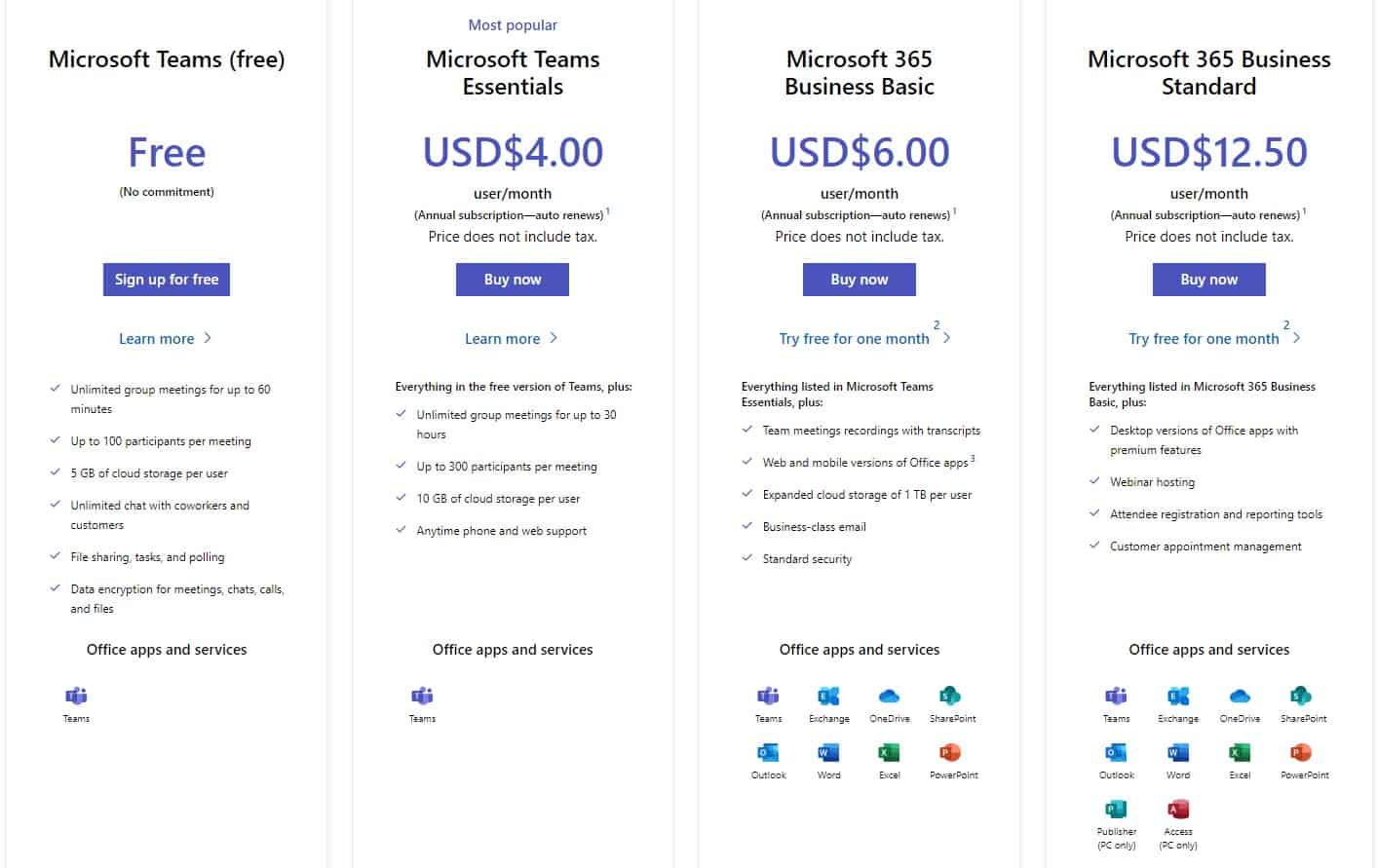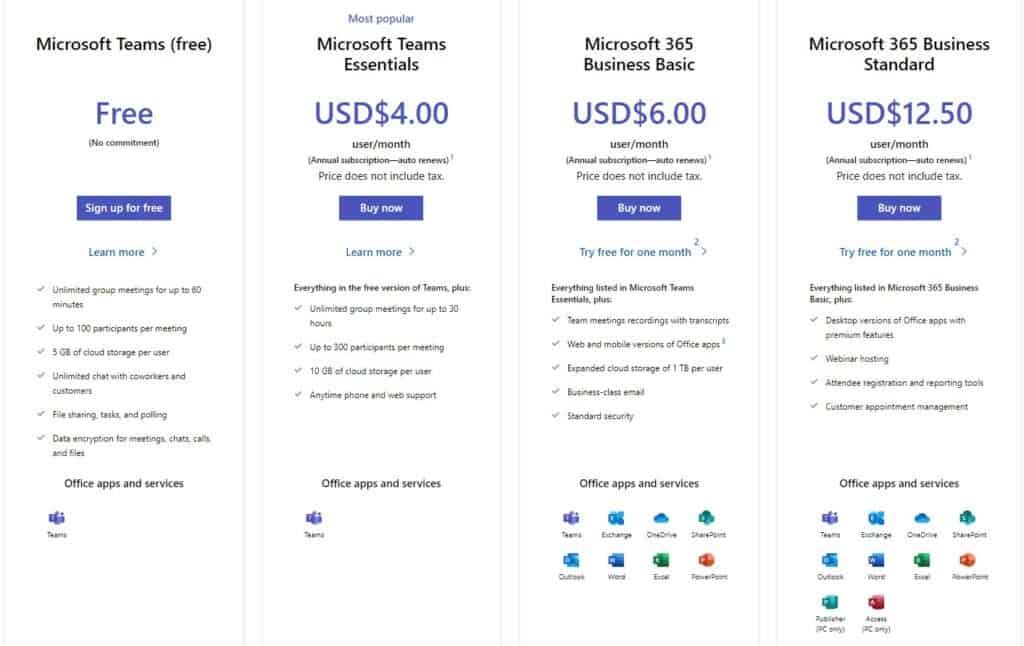 If you need more video conferencing features than those that come standard with a free Google account, you can choose from among several plan on Google Workspace. Their plans start at $6 per month and come with 30 GB of storage, a custom domain email, whiteboards, and much more. If can also save an additional 10% by applying a promo code for Google Workspace.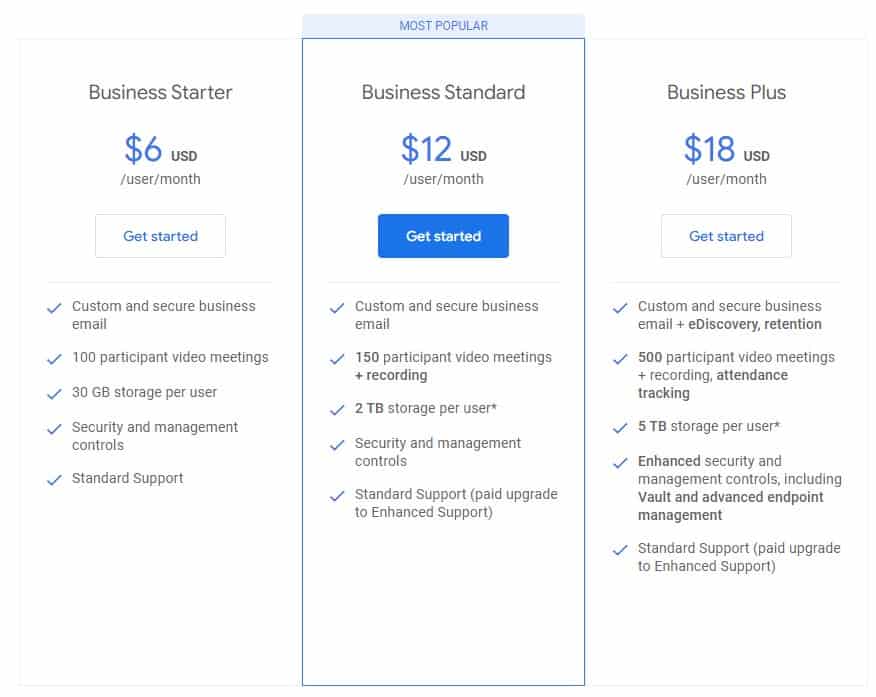 The free package on both platforms are comparable. But once you need more storage space or upgraded conferencing features, Microsoft Teams is less expensive while Google Workspace offers more value for your money.
User Interface
Google sets the standard when it comes to the interface design and overall usability of video conferencing tools. Google Meet has a more sleek layout with an interface similar to what you'd find on their other web apps. The video screens are arranged well, plus there are fewer tabs all around. You can also right-click on various features to open additional options.
It takes more time to learn how to use the Microsoft Teams platform. There are multiple sections for different functions, including chats and video conferencing.


Google's user interface is the better choice among the two due to its more intuitive design and simplicity.
Video Quality
Microsoft Teams provides higher-resolution video than Google Meet. Teams can handle 1080p video streams, while Meet supports 720p video. That said, 720p is perfectly fine for most uses and uses less Internet bandwidth.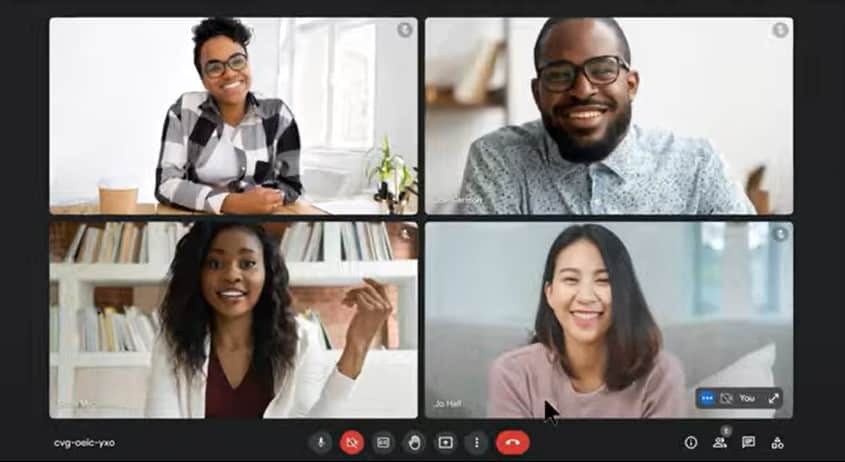 Security Features
Even if your video calls do not include discussions about sensitive topics, it's important to make sure your meetings are secure from breeches and "uninvited" guests. Both platforms offer various security features for your convenience. Teams and Meet both provide encryption for all data, including in-transit and at-rest data. Both also offer multi-factor authentication and anti-hijacking support to protect your data.
The security systems are similar for both, but Google Meet requires users to configure some of these features manually. For example, you'd have to prepare the multi-factor authentication feature on Meet yourself, while Teams offers this automatically.
Support Features
Microsoft and Google both offer support via email, help desk services, online FAQs, forums, and live chat. But Microsoft provides twenty-four-hour live reps on hand to help you manage more complicated tasks on Teams. Google has helpful video tutorials for Meet, but these videos might not cover everything you need. Microsoft Teams is best for people who have more complicated technical requirements for their video conference calls.
Cloud Storage
The amount of cloud storage you'll get will vary on which platform you choose and what pricing plan you use. Google provides 15 GB of storage on its free plan and goes up to 5 TB per user with its highest-level plan. Meanwhile, Microsoft offers 5 GB of cloud storage for free users and goes up to 1 TB per user. If you need storage for heavy files such as images, videos, and audio recordings, then Google is the better option.
Hosting Capacity
Both platforms also let you host group meetings for up to 24 hours. You can also host meetings of up to 60 minutes in length on the free versions of both plans.
You can host up to 100 people in a meeting on the free version of both programs. But you can get up to 300 people to participate in a meeting on the paid version of Teams versus 500 for the paid version of Google Meet.
Special Features
Both Microsoft and Google come with numerous helpful features for making your video conference calls and presentations more effective and professional. These include video recordings, breakout rooms, whiteboards, file-sharing, and integrations with other 3-rd party apps.
| | | |
| --- | --- | --- |
| | Google Meet | Microsoft Teams |
| Price | Free to $18/user/month | Free to $12.50/user/month |
| Video Quality | 720p | 1080p |
| Security Features | Multi-factor authentication, data encryption, anti-hijacking support | Multi-factor authentication, data encryption, anti-hijacking support |
| Cloud Storage Per User (on paid plans) | 15 GB Free up to 5 TB | 5 GB Free up to 1 TB |
| Participants (free version) | 100 | 100 |
| Participants (paid version) | 500 | 300 |
| Whiteboard Support | Requires access to Google Jamboard | Built-in |
| File Sharing | Available during public chats, but files disappear after the chats end | You can save files during chats and access them after a chats end |
| Learn More | Visit Website | Visit Website |
Which Option Is Better?
Our final verdict is that Google Meet is the better option for video conferencing. They provide more generous storage space, a more intuitive user interface, and easier integration with other 3rd party apps. While Microsoft Teams is an excellent alternative that provides some lower-cost plans and has an advantage with some of its features, such as whiteboarding, they offer less value overall.