Social media has become an essential tool for nonprofits to engage their supporters and spread awareness of their mission. One platform that has proven particularly effective for this purpose is Instagram. With over one billion active users, Instagram provides a powerful platform to share your nonprofit's story, showcase the impact of your work, and raise donations. In this article, we will provide a comprehensive guide on how to use Instagram to promote your nonprofit.
Step 1: Set up an Instagram Business Account
If your nonprofit doesn't have an Instagram account, the first step is to create one. However, we recommend that you create a business account instead of a personal account, as a business account offers several features that can benefit your nonprofit. These features include access to Instagram Insights, which provides data and analytics on your followers and engagement, the ability to run ads and boost posts to reach a larger audience, and a contact button on your profile, which allows potential donors to email or call your nonprofit directly from your Instagram page.
To set up a business account, follow these steps:
Download the Instagram app on your smartphone and open it.
Tap "Sign Up" and enter your email address or phone number.
Enter your nonprofit's name and create a username.
Add a profile picture, bio, and contact information to your profile.
Once your account is setup, go the links menu on the top right and click "Settings."
In the Settings section, click "Account," then scroll down to the bottom and select "Switch to Professional Account."
Follow all the prompts until you get to a section that asks you to select a category. In the search bar, enter "nonprofit" and you'll see the category "Nonprofit organization" appear.
Select this category and continue following all the prompts until completion.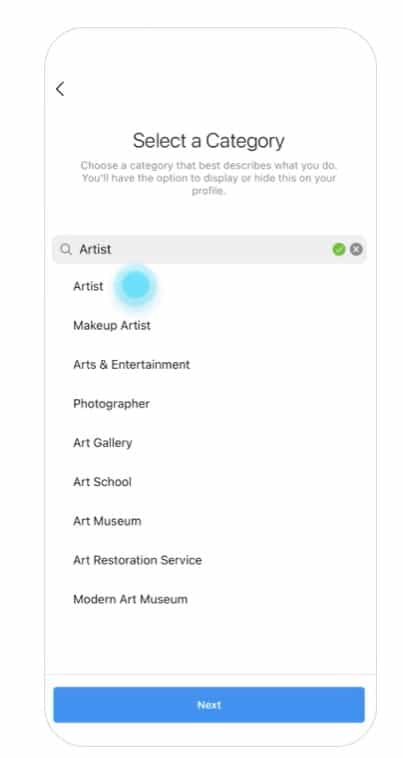 Step 2: Define Your Instagram Strategy
Before you start posting content on Instagram, it's important to define your strategy. A comprehensive strategy should outline the goals you want to achieve on the platform, the type of content you plan to share, and the audience you want to target. Here are some tips for defining your Instagram strategy:
Define your goals: What do you want to achieve with your Instagram account? Do you want to raise awareness, increase engagement, or drive donations?
Identify your target audience: Whom do you want to reach on Instagram? What are their interests, demographics, and behaviors?
Define your brand voice: How do you want to present your nonprofit on Instagram? What tone and style of content will resonate with your target audience?
Plan your content: What type of content will you share on Instagram? Will it be photos, videos, or a combination of both? How often will you post?
Before you finalize your strategy, you'll want to make sure it's aligned with the rest of your organization's marketing strategy and brand messaging. Instagram is a bit more laid-back than other platforms, so you need to find the appropriate way to communicate over this platform and not be overly constrained by your organization's typical talking points. That being said, you must be careful; all it takes is one careless, offensive post to ruin a reputation that took years to develop.
Step 3: Invite Your Community to Join
Your donors, volunteers, and employees are likely your biggest advocates and brand ambassadors. They can help you spread the word about your organization by sharing your posts and encouraging their friends to follow you. So why not take advantage and ask them to follow your Instagram account?
Let your network know they can find you on Instagram by posting it on your Facebook page, writing about it on your website, and mentioning it in an email newsletter to your lists.
Step 4: Post Engaging Content
The next step is to start posting content that engages your followers and promotes your nonprofit's cause. Here are some tips for creating engaging content:
Share stories and images that highlight the impact of your nonprofit's work. This could be photos of volunteers in action, success stories from the people you serve, or updates on your programs and campaigns.
Use captions that tell a story and inspire action. Use your captions to share the story behind your photos and videos, and to encourage your followers to get involved in your cause.
Use hashtags that are relevant to your cause to make your content more discoverable. Research the most popular hashtags in your industry and use them in your posts to reach a wider audience.
Post consistently and at times when your followers are most active. Consistency is key on Instagram, so try to post at least once a day. Use Instagram Insights to find out when your followers are most active and schedule your posts accordingly.
At first, diversify the types of content you post. Alternate between different images, photos, texts, and videos. Try to target different emotions and themes.
Once you've posted at least 20 times, take the time to review the engagement metrics to see what you can learn. Use your findings to fine-tune and test different types of content. This should be an ongoing process that helps you maximize the impact of each post over time.
Step 5: Run Instagram Ads
Instagram Ads are a powerful way to reach a larger audience and drive donations to your nonprofit. That said, it's important that you and your organization's management team understand that Instagram ads are not exactly oriented toward direct response marketing. If you expect them to perform like Nonprofit Google Ads campaigns, you may be in for some disappointment. These ads can be very effective ad building awareness for your cause and organization. They can also help you build up your email list. But while they may drive some donations here and there, they are rarely effective at getting people to contribute at that moment.
Users on Instagram do not have the intent to spend money while they are browsing their feeds. Rather, they are trying to enjoy themselves and catch up on recent updates from interesting accounts they follow. So they will rarely make monetary decisions immediately upon seeing an ad. However, over time, a well-planned Instagram campaign can help your organization expand its reach and build connections with new audiences that will convert into donors.
Here's how to create an Instagram ad:
Go to your Facebook Ads Manager account and create a new ad.
Choose the "Conversions" objective and select "Instagram" as the placement.
Create an ad that includes an eye-catching image or video, a compelling caption, and a clear call-to-action (such as "Donate Now").
Select your target audience based on demographics, interests, and behaviors.
Set your ad budget and schedule and submit your ad for review.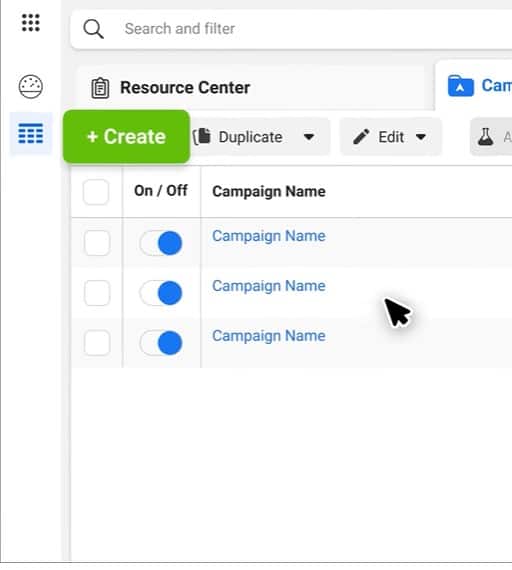 Step 6: Use Instagram Stories
Instagram Stories allows users to share photos, videos, and other content that disappears after 24 hours. Stories appear at the top of the Instagram app and are represented by small circular icons with the user's profile picture. When a user clicks on a story, they can view the content in a full-screen format that automatically advances to the next piece of content in the story.
In addition to regular photo and video content, Instagram Stories also includes a range of creative tools and features, such as stickers, text overlays, filters, and music, which you can use to personalize your content and make it more engaging. You can also add links to Stories, which can direct viewers to your other content as well as your website.
Instagram Stories are a great way to showcase your nonprofit's behind-the-scenes work, and to encourage followers to take action. Here are some ways to use Instagram Stories on your nonprofit Instagram account:
Share a story of a donor or volunteer and the impact of their contributions.
Use a "Swipe Up" call-to-action to direct viewers to a donation page.
Host a Q&A session and answer questions about your nonprofit's work and impact.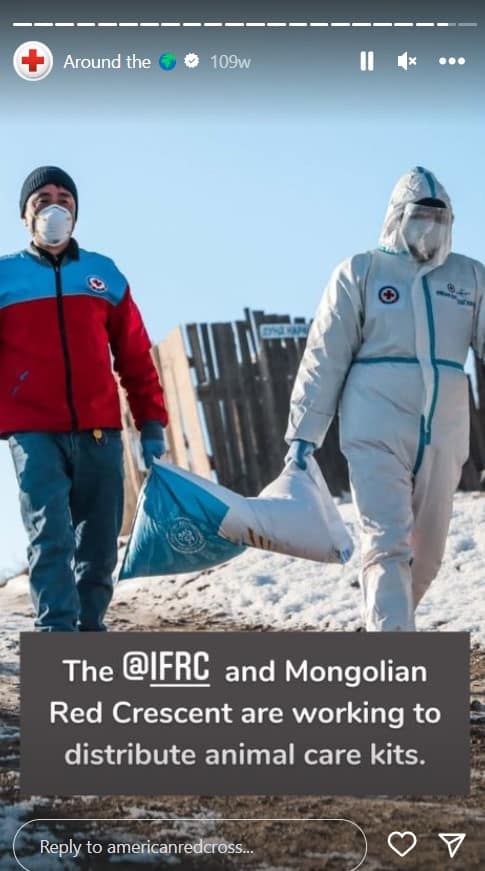 Step 7: Use Instagram Live
Instagram Live is a powerful tool for nonprofits to connect with their followers in real-time, like Facebook Live. Here are some ways to use Instagram Live to boost donations:
Host a live Q&A session and answer questions about your nonprofit's work and impact.
Share a live update on a current campaign or fundraising effort.
Partner with an influencer or celebrity to host a live event to raise awareness and funds for your nonprofit.
In conclusion, Instagram is a powerful platform for nonprofits to engage their followers, share their stories, and boost donations. Using Instagram as an effective marketing channel for your nonprofit takes a lot of work and dedication. But by following these steps, you can create a compelling Instagram presence that drives donations and supports your nonprofit's mission.