Google Ad Grants is a free program where Google gives eligible (501(c)(3)) non-profits $10,000 per month ($120k a year) in free advertising on their Ads platform. Non-profits in the US, Canada, UK and dozens of other countries are eligible if your organization complies with Google's requirements.
The ads that Google allows are search ads. What that means is that if someone is doing a search on Google, and if your result is relevant for the search, your ad will show up. This could potentially result in thousands of new visitors to your website, thereby giving your organization more exposure to a whole new audience of potential volunteers and donors.
The only catch is that these ad campaigns require frequent maintenance by someone that knows what they're doing. Google has placed some very strict limitations on how these accounts can be used.
What is the Google Grants Program?

$10,000/ Month On Google Ads
If your organization qualifies for the program, you will be granted up to $10,000 per month to spend on Google Ads. This will allow you to be able to reach thousands of new people a month.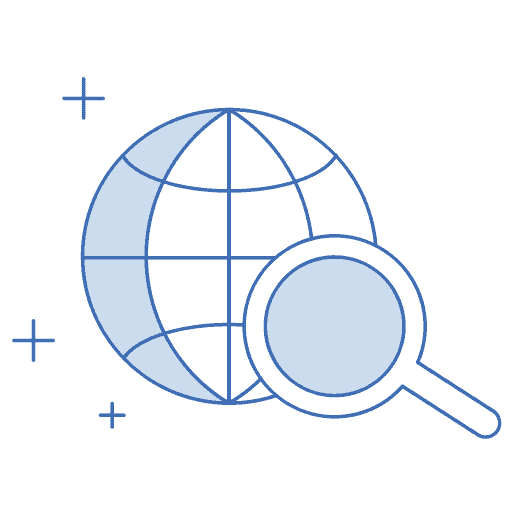 Your Ads in Google Search Results
Well-written and relevant ads will show up on the top of Google Search, even above organic search results. We help you craft ads that will appear on the top of the results and find your target audience.

Monthly Program Compliance
Google has a strict set of guidelines that you must follow in order to participate in the program. Our team of experts knows exactly how to maintain your compliance so you can benefit from these ads.
How we help you with the Google Grants Program
Account Set-Up
Our experts help you gain approval to participate in the Google Grants program. We walk you through the set-up process to make sure everything was submitted properly. Upon approval, we will build out a strategy for your campaigns and then build the campaigns in the Google Ads dashboard.
Monthly Optimization
We are constantly optimizing your campaigns, creating new ads, adding new keywords, and figuring out the best ways for your ads to show up on top of the Google search results. We also work hard to make sure that your account maintains compliance, so you remain in the program.
Our Approach
Quick Turn-around time – We get your campaigns up and running very quickly. We learn about your organization, its goals and then we plan a marketing strategy. Once all the planning is completed, we build your campaign.
Transparent reporting – You will receive a monthly report about your campaign and its performance each month. Key metrics needed to reach your goals will be reported.
Ongoing optimization – We are constantly checking in on the campaigns to optimize them to make them even better. We work hard to make sure your account stays compliant with the program.
Transparent reporting – You will receive a monthly report about your campaign and its performance each month. Key metrics needed to reach your goals will be reported.
Communication – Feel free to be in touch with our team to ask any question that you may have. We are available 24/7 via email and can set up courtesy calls as needed.
Month to Month service – Our services run month to month so you can cancel at any time.
Receiving Google's $10,000 in free advertising is very appealing and can be extremely beneficial to any organization. If you are not familiar with Google Ads, then let our team of experts help you get the most from this advertising. We utilize our expertise and experience to make the most of your ads, whether you are looking to increase awareness to your organization, get more volunteers, or more donors. Let us help you reach your goals!
Want to Learn More About the Benefits of Paid Google Grant Management?
Sign Up For A Free Consultation!