An email newsletter can be a powerful tool for your nonprofit organization to communicate and engage with donors and volunteers. It allows you to keep them informed about your work and take an interest in how they assist you in your mission. But coming up with fresh and compelling content month after month for your newsletter can be a challenge.
To help you get started, we've put together a list of some great ideas for nonprofit email newsletters that you can use as part of your community management strategy.
Share Success Stories
Highlight the impact your organization is making on the world by sharing real-life success stories. If privacy considerations require you to withhold the names of the people you help or blur out their faces in photos, so be it; it only further proves how much you respect and care for them. Be sure to build up the stories and include all the relevant background, showing your supporters how their contributions are making a difference in the lives of those you serve.
Showcase Your Volunteers
Feature your volunteers in your newsletter and share their stories. This is a great way to thank them for their hard work and inspire others to get involved. These heroes are the backbone of your organization and deserve the credit. This presents an opportunity to add a call to action to invite others on the list to join these people in participating in the future.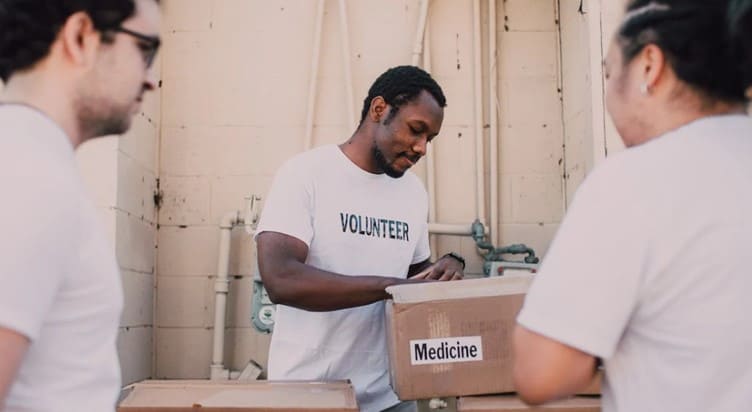 Provide Educational Content
Use your newsletter to educate your supporters on important issues related to your cause. This could include informative articles, videos, or infographics.
Some organizations make the mistake of only featuring content that they produce. However, by including content produced by others, you can build relationships with website owners and small media companies that may be inclined to return the favor in the future.
Promote Upcoming Events
Keep your supporters informed about upcoming events, whether they are fundraising events, volunteer opportunities, or advocacy events. Encourage them to attend and get involved with multiple reminders leading up to the event, and even an incentive (free food works like a charm) to bring their friends.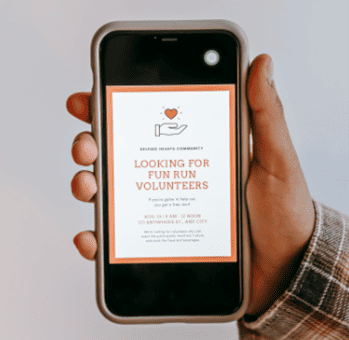 Offer Exclusive Content
Provide your subscribers with exclusive content that is not available anywhere else. This could include behind-the-scenes glimpses into your organization's work, interviews, or sneak peeks of upcoming projects.
This should only be done if your content is truly great. For example, if you can interview a politician or celebrity, you can provide a short teaser on your website and let people know that the full video is only available via a link sent to your newsletter subscribers.
Ask for Feedback
Ask your subscribers for feedback on your organization's work or your newsletter itself. Use this feedback to improve your operations and strengthen your relationship with your audience.
Provide Actionable Tips
Offer tips and advice related to your cause that your supporters can put into action. For example, if your organization's mission is to help clean the world's oceans, you may want to provide tips on how to safely dispose of plastic waste.
Celebrate Milestones
Take the opportunity to celebrate milestones in your organization's journey. This could include anniversaries, new programs, or major accomplishments.
Feature Donors
Highlight your donors and their contributions in your newsletter (with their consent, of course). This is a great way to show your gratitude and inspire others to give.
Show Your Personality
Finally, don't be afraid to show your organization's personality in your newsletter. Share funny or heart-warming stories that will help your supporters connect with your cause on a personal level.
In conclusion, your nonprofit email newsletter is an essential tool for staying connected with your audience and inspiring them to get more involved with your cause. By implementing these ideas and strategies, you can create a compelling newsletter that engages your supporters and builds stronger relationships with your audience.