As a nonprofit organization, engaging with your donors is crucial to securing continued support and building long-lasting relationships. Monday.com is a comprehensive project management tool that can help you streamline your donor engagement efforts, enhance the impact of your organization, and ultimately boost donor engagement.
While I won't dive into a full-on review of the hundreds of useful features offered by Monday.com, suffice it to say I'm a pretty big fan and have been a loyal customer for years. There are numerous ways you can put this tool to use for your nonprofit, but let's focus on 5 ways you can use Monday.com in your efforts to help keep your organization on your donor's minds and maximize their support.
Centralize Donor Information
One of the most important aspects of engaging with donors is having access to accurate and up-to-date information about them. With Monday.com, you can store all donor information in one central location, including contact information, donation history, and preferences. This makes it easy to track and manage donor relationships and personalize communication, resulting in a more meaningful and impactful engagement.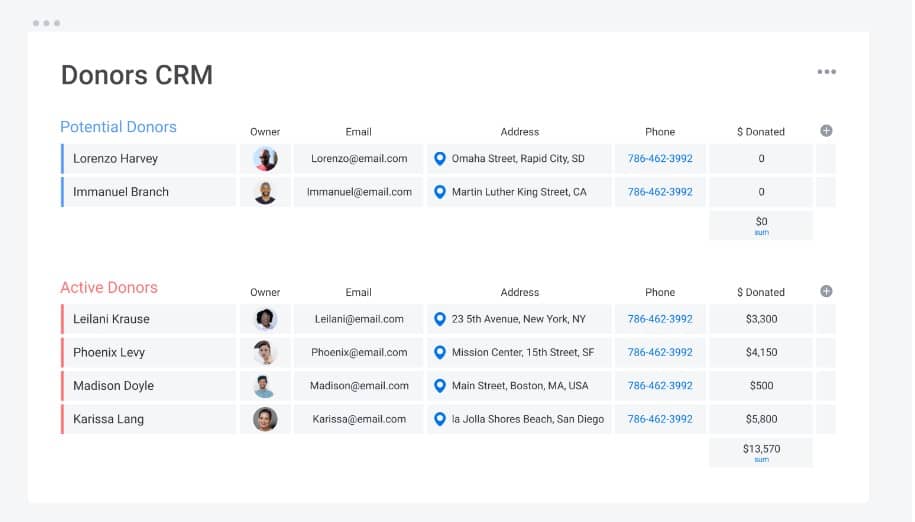 Automate Communication
Staying in touch with donors is a crucial part of building and maintaining relationships. However, manual communication can be time-consuming and you may not reach every donor in a timely manner. With Monday.com, you can set up automated email and SMS reminders for events, thank-you notes, and other important moments in the donor journey. This ensures that every donor receives timely, personalized communication and saves time for your organization. Note that setting up automated messages involves integrations with other 3rd party tools like Zapier or Twilio.
Streamline Event Planning
Events can be a great opportunity to engage with donors and build relationships. However, managing events can be complex and time-consuming. Monday.com helps streamline event planning by allowing you to keep track of RSVPs, guest lists, volunteer schedules, and other key details. You can share updates with stakeholders in real time and ensure that everyone is on the same page, resulting in a more organized and effective event.
Track and Analyze Campaign Data
Measuring the success of your fundraising efforts is key to making informed decisions about future strategies. Monday.com allows you to create boards for tracking donation data from all your fundraising campaigns, whether they are done via telemarketing, email marketing, Google Ad grants, mailers, or in-person events. You can track response rates, donation amounts, and more.
Collaborate with Stakeholders
Engaging with donors is a team effort and requires collaboration with multiple stakeholders, including team members, volunteers, and others. Monday.com's collaboration features allow you to work together to engage with donors and build relationships. You can share updates, assign tasks, and track progress in real-time, resulting in a more cohesive and effective engagement strategy.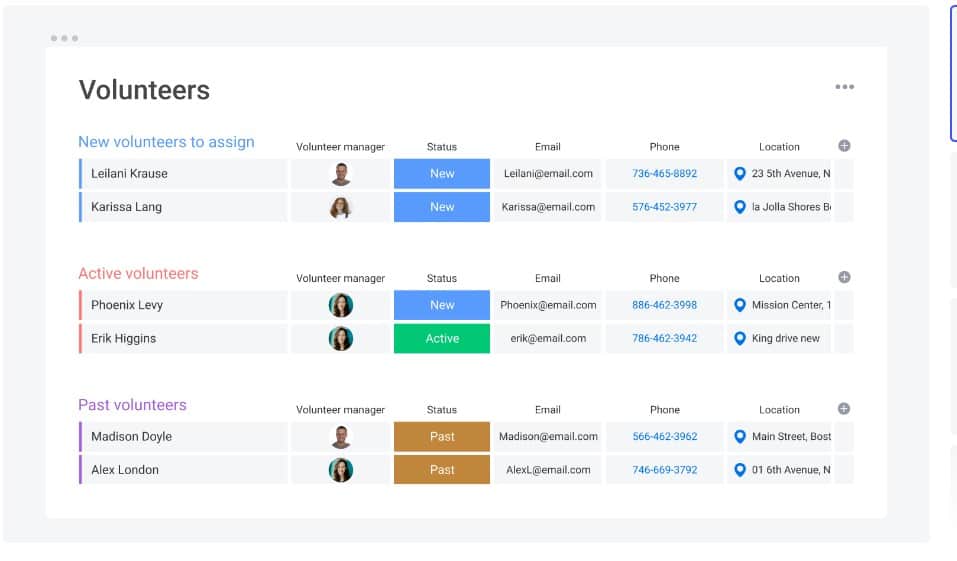 The best part of working with others over Monday.com is that it does not require that they sign up for the platform as paying users. You can invite guests from outside your organization to view and edit "shared boards" for your projects.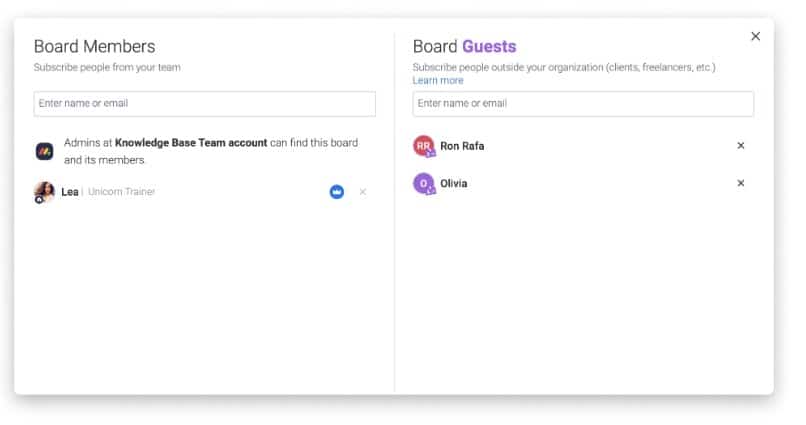 In Summary
Monday.com is a powerful tool for nonprofits looking to boost donor engagement. By centralizing information, automating communication, streamlining event planning, tracking and analyzing fundraising data, and collaborating with stakeholders, nonprofits can take their engagement efforts to the next level, resulting in stronger relationships, increased engagement, and ultimately, more support for their mission.