Your website's domain name can play a vital role in its marketing success. That's why many website owners and entrepreneurs choose to invest in premium domain names for their sites, rather than simply registering new, inexpensive domain names that happen to be available at any of the registration services.
Once you've decided that you want to acquire a premium domain name, finding one that fits your brand can be a difficult task. Luckily, there are several reputable websites and marketplaces where you can search for and purchase domains. We've researched and listed some of the best sites for finding premium domain names that you can buy.
1. GoDaddy Auctions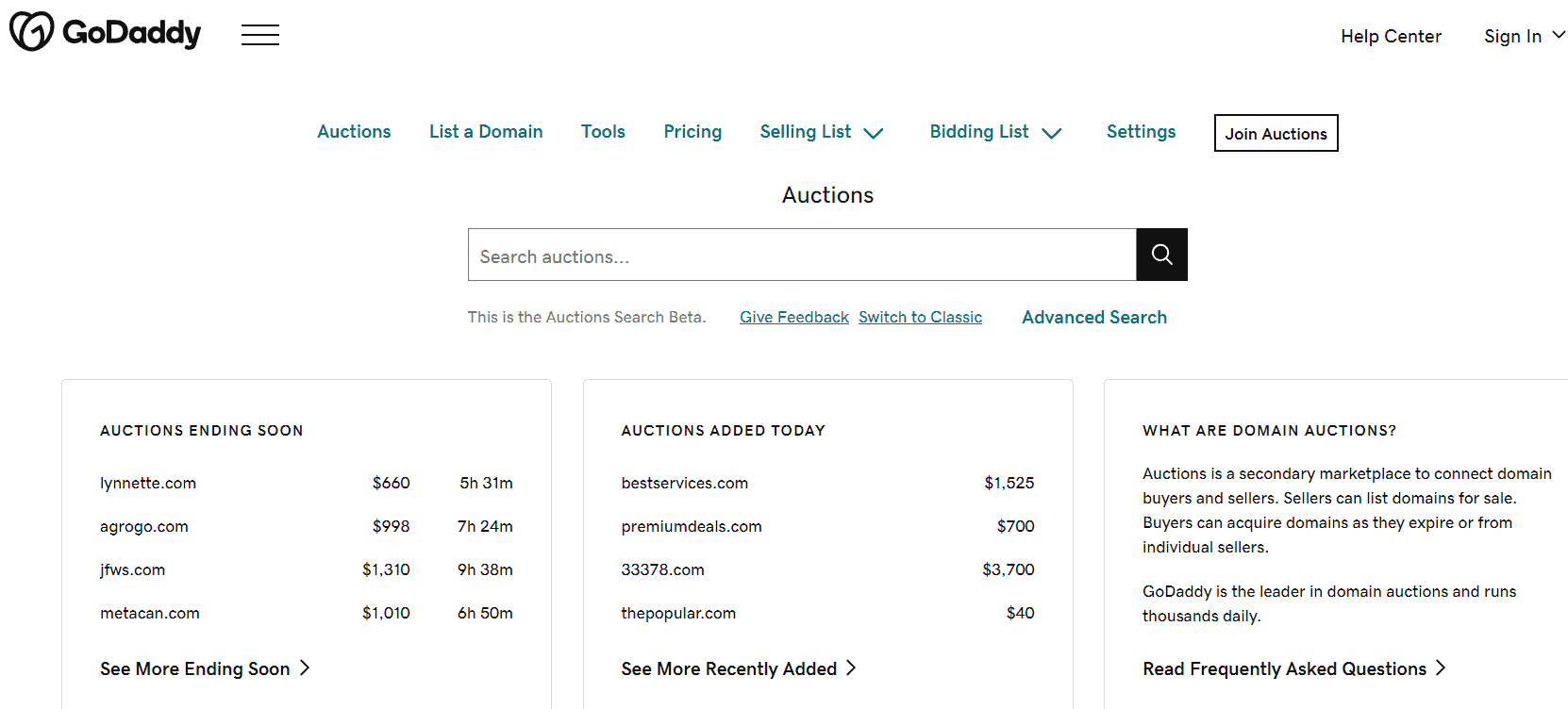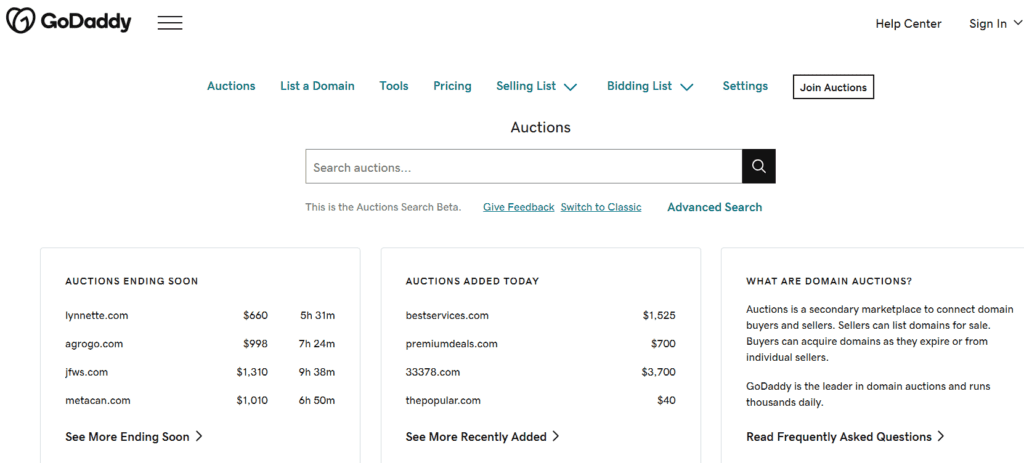 GoDaddy is one of the largest domain registrars, and they have an auction platform where you can find a wide range of premium domains. It's user-friendly and offers a variety of search and filtering options. At GoDaddy, you can participate in auctions for expiring or already registered domains.
2. Namecheap Marketplace


Namecheap is another popular domain registrar that also has a marketplace for buying and selling premium domain names. They offer a secure and user-friendly platform. The platform is known for its transparent pricing and straightforward purchasing process.
3. Sedo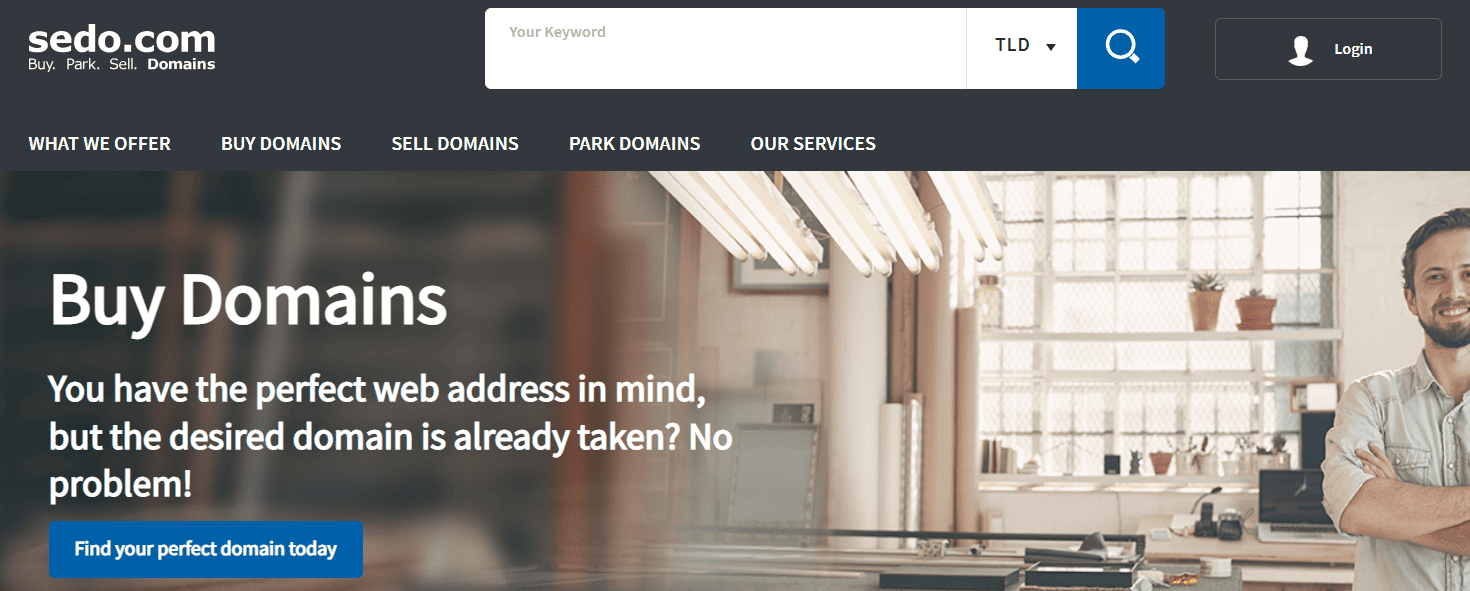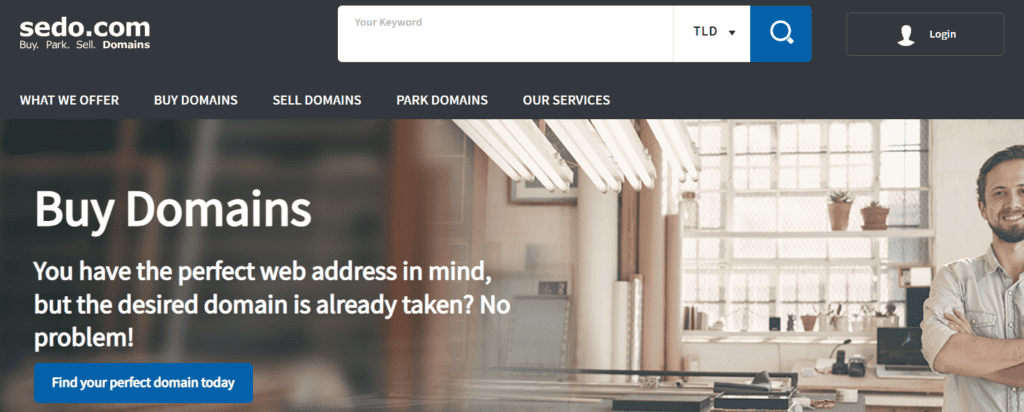 Sedo is one of the largest domain marketplaces in the world, with a vast inventory of premium domain names. They also provide domain appraisals and brokerage services.
4. Flippa


Flippa is a popular platform for buying and selling websites, domains, and digital assets. It's a good place to find both premium domains and established online businesses.
5. Afternic

Afternic is a domain marketplace owned by GoDaddy, and it's known for its extensive inventory of premium domains. They offer integration with various domain registrars for a smooth buying experience.
6. NameJet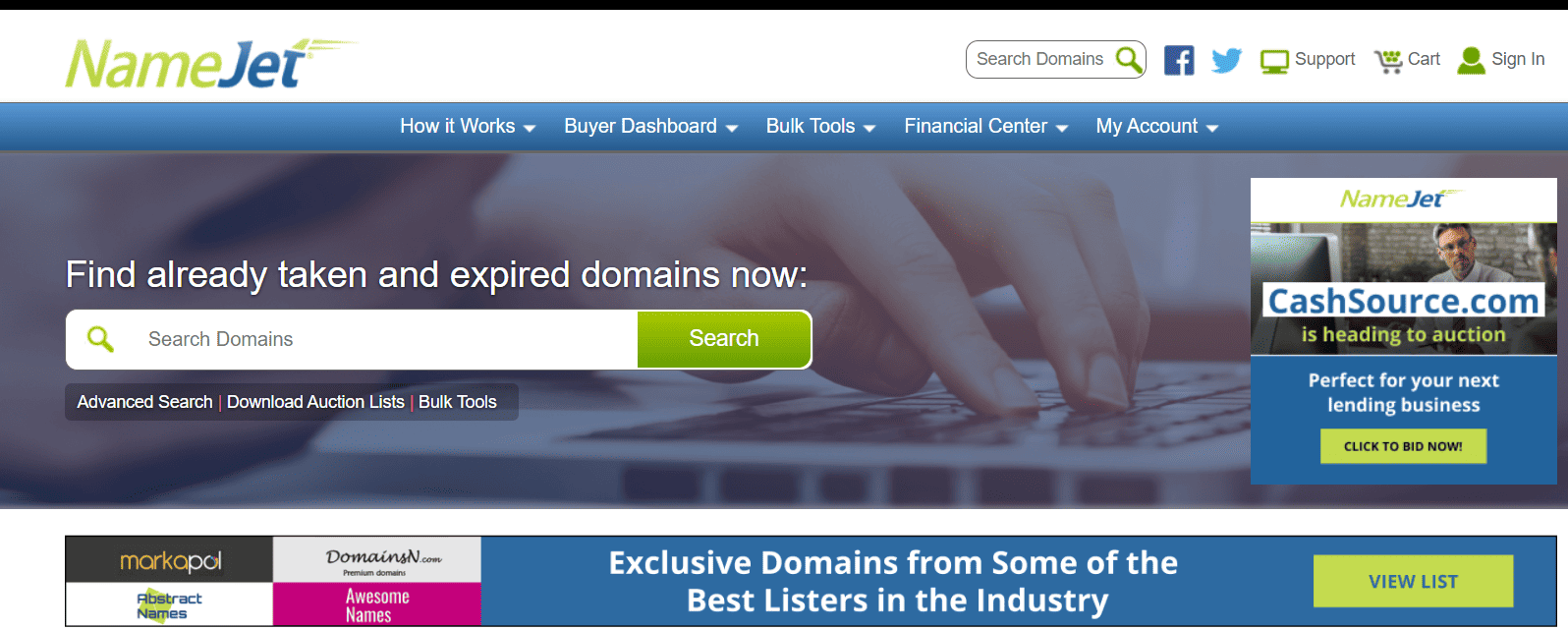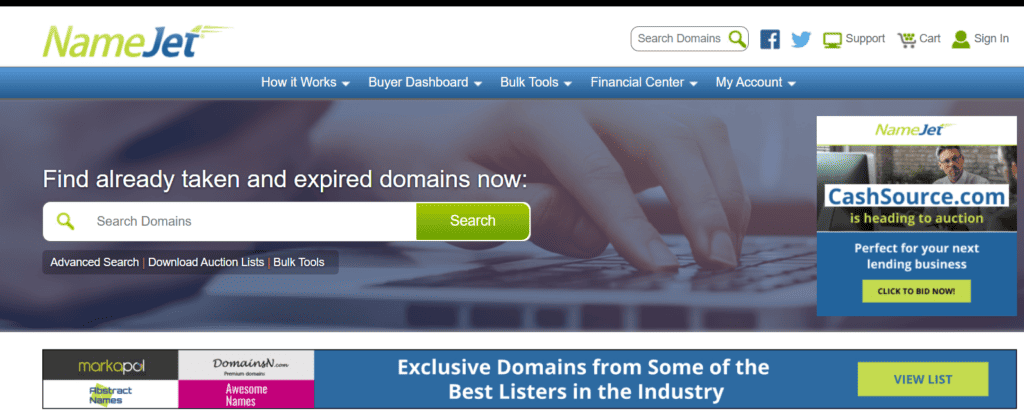 NameJet is a domain auction platform that partners with domain registrars to auction off expired and aftermarket domains. It's an excellent source for finding domains that are no longer in use or are up for auction.
7. Domain.com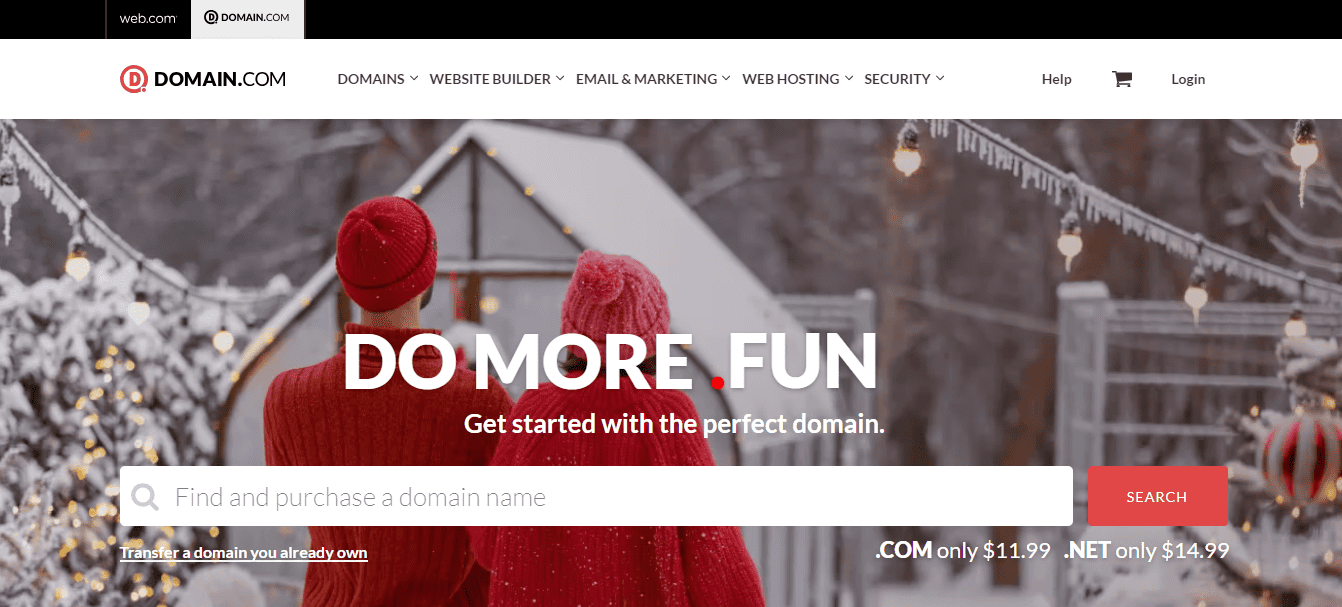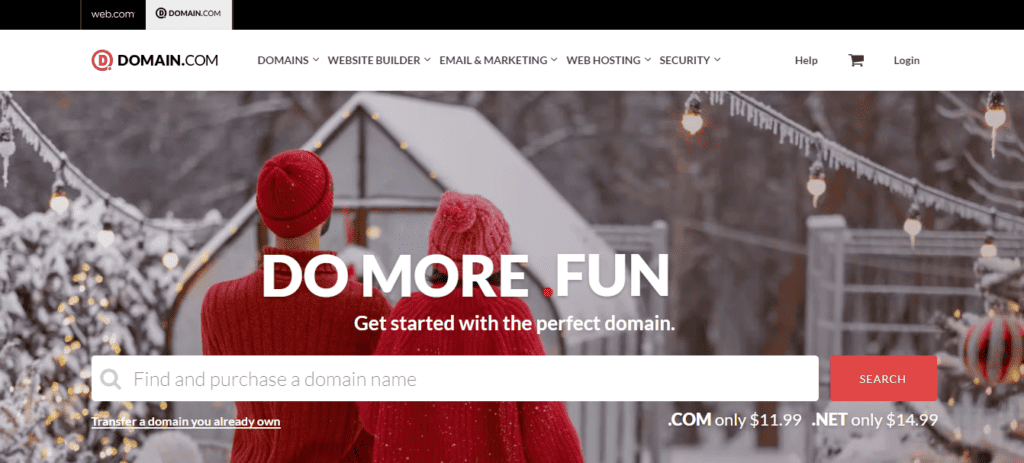 Domain.com is a domain registrar that also offers a marketplace for premium domain names. They have a wide selection of domains available for purchase.
8. BuyDomains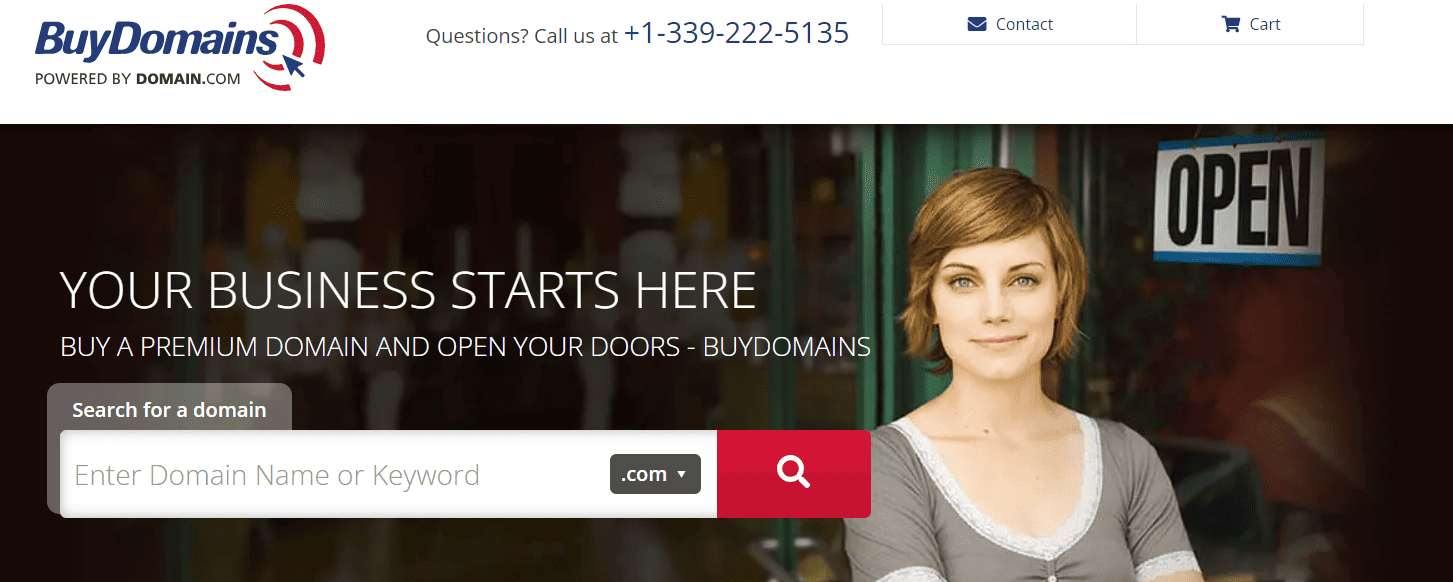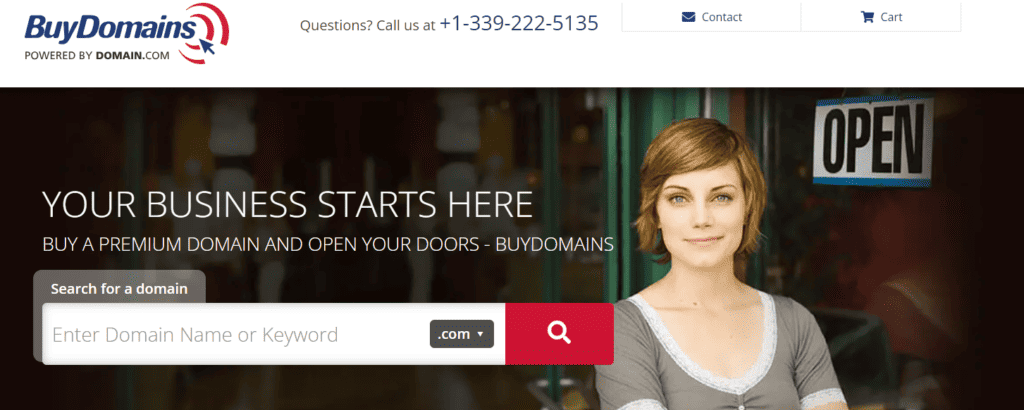 BuyDomains is a domain marketplace with a focus on premium domain names. They offer a user-friendly search interface and a variety of domains in different niches.
Benefits of Purchasing a Premium Domain Name
Buying a premium domain can offer several significant benefits, making it a worthwhile investment for individuals and businesses. Below are some of the advantages of acquiring a premium domain.
Brand Credibility and Trustworthiness
Premium domain names, often short, memorable, and keyword-rich, convey a sense of credibility and professionalism. A strong domain name can make a positive first impression on visitors, which is essential for building trust.
Improved Search Engine Optimization (SEO)
Premium domains that contain relevant keywords can enhance your website's SEO. Search engines like Google often consider domain names when ranking websites, so having a keyword-rich domain can improve your site's visibility.
Memorability
Premium domains are typically easy to remember, which is crucial for word-of-mouth marketing and repeat visits. Visitors are more likely to return to a website with a memorable domain name.
Increased Traffic
Premium domains can attract direct traffic from users who type the domain directly into their browsers. This type of traffic can be highly valuable and often converts well.
Competitive Advantage
Owning a premium domain name can give you a competitive edge in your industry. It's an asset that your competitors may not have, which can set you apart from them.
Branding Opportunities
A premium domain offers more flexibility for branding and marketing. You can create a brand identity around the domain, and it's easier to build brand recognition when the domain itself is memorable.
Higher Resale Value
Premium domains tend to appreciate over time. If you decide to sell your domain in the future, you may be able to do so at a profit.
Protecting Your Brand
Investing in a premium domain name can help protect your brand and online presence. It prevents competitors or other parties from acquiring a domain that is similar to your brand's name.
Global Reach
A premium domain name with broad appeal can help you reach a global audience. It's not limited by geographic or industry-specific restrictions.
Reduced Marketing Costs
With a memorable and keyword-rich premium domain, you may need to spend less on advertising and marketing to attract and retain customers, as the domain itself can do some of the work in attracting traffic.
While purchasing a premium domain can be a more significant upfront investment compared to registering a standard domain, the long-term benefits and advantages it offers can outweigh the initial cost. When considering the purchase of a premium domain, it's crucial to conduct thorough research and domain valuation to ensure that it aligns with your branding and marketing goals. Additionally, it's a good idea to work with reputable domain registrars and marketplaces to secure your premium domain.
When using these platforms to find premium domain names, it's important to have a clear budget in mind and to thoroughly research the domain's history and reputation. Ensure that the seller has a good track record, and consider using domain appraisal services to determine the value of a domain before making a purchase. Always exercise caution to avoid potential scams or fraudulent listings.